Nitrile Powder Free
BIO-NIT BIODEGRADABLE GLOVES
Build a sustainable future with BIO-NIT Biodegradable Gloves
What is BIO-NIT Technology?
BIO-NIT drop-in technology integrates the existing manufacturing process without compromising product quality.
It compromises of an organic additive used to accelerate the biodegradation rate of gloves in biologically active landfills and anaerobic digesters.
How does BIO-NIT Work?
BIO-NIT is a polymerized "food source", specially formulated to attract microbes found especially in landfills. This biodegradation method is strictly enzymatic.
When bacteria consume the biodegradable material, they excrete an enzyme that dissolves and de-polymerizes the polymer chain, allowing the microbes to break down the remaining polymer naturally.
The Smart Process that Makes the Difference to Our World.
1. Inside the Factory
Layers of organic additives are added to the nitrile glove which acts as a "food source" to microbes found within the landfills.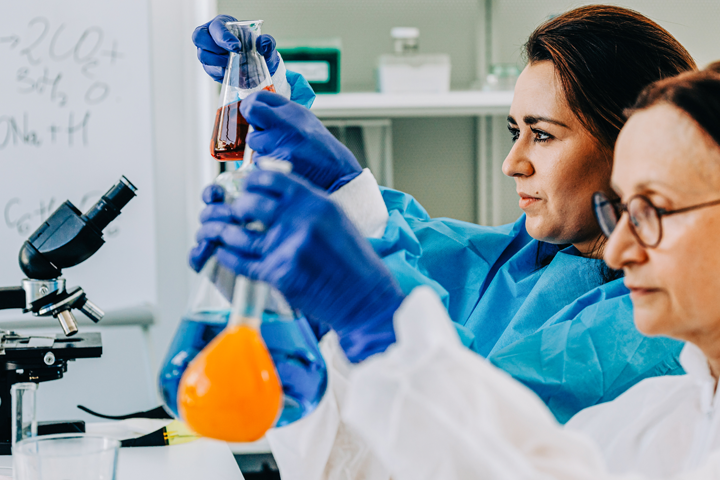 2. Glove Usage
Our examination nitrile gloves are used for a wide range of purposes, ranging from procedural medical use to every day industrial and general protection. BIO-NIT technology promises durable gloves that will not compromise safety during performance.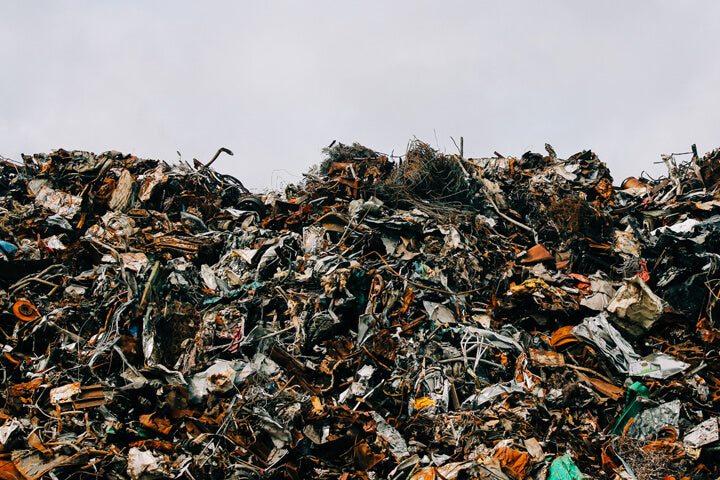 3. Glove Disposal
Subsequent to the glove's usage, the gloves are are disposed in landfills and attract microorganism that consume the gloves.
4. Into The Landfill
After an accumulated period of time, the BIO-NIT technology begins to take in effect. By 331 days, 85% of the glove is broken down into natural gases and nitrous soils, reducing the total volume of the BIO-NIT glove from 100% to < 6%.
Why BIO-NIT Gloves?
1. Validated Biodegradation Rate
BIO-NIT's biodegradation competence has been verified by U.S Laboratory. The test results are based on the ASTM D5526 and ASTM D5511 testing methods.
ASTM D5526
→ To determine the degree and rate of anaerobic biodegradation of material in accelerated landfill conditions. This is a long term test that replicates the landfill environment of low hear, high pressure, limited oxygen, no light and low moisture.→ Results indicate that 30% of the gloves biodegraded over a course of 202 days (30 times faster compared to conventional nitrile gloves).
ASTM D5511
→ To determine the degree and rate of anaerobic biodegradation of materials in high-solidsanaerobic-digestion conditions, which replicates the anaerobic digested or landfill bioreactor environment.
→ Results indicate that 85% of the gloves biodegraded over a course of 331 days (85 times faster than conventional nitrile gloves)
*Based on a real-time study, as per the FDA 510k submission and approval.
2. Uncompromised Glove Properties
Glove with BIO-NIT technology do not biodegrade prior to disposal. The unique formulation only allows the biodegradation process to begin when surrounded by microbes present in landfill environment.
Real-time shelf life study results prove that the physical property of Uniseal's BIO-NIT gloves remains unchanged up to 3 years.
3. Tested Safe for Biocompatibility & Food Contact
Uniseal's BIO-NIT gloves have been proven safe for use against skin according to ISO standards, as well as with food handling according to U.S. FDA and Japan Food Sanitation standards
STANDARD
1. ISO 10993-5
2. ISO 10993-10
3. ISO 10993-10
4. Food Contact
5. Food Contact
TEST
Cytotoxcity Test
Primary Skin Irritation
Dermal Sensitization Study
21 CFR 177.2600
Japan Sanitation Law
RESULT SUMMARY
Non-Cytotoxic at 10% Extract
Non-Irritating
Non-Sensitizing
Pass
Pass
BENEFITS OF BIO-NIT GLOVES
• Latest green initiative in helping to contribute to a better environment.
• Tested to be biodegradable in a typical landfill condition.
• Maintains the same properties and shelf-life as the conventional nitrile gloves.
• Tested to be safe for use against skin and food contact.
• Tested for use with certain chemotherapy drugs.